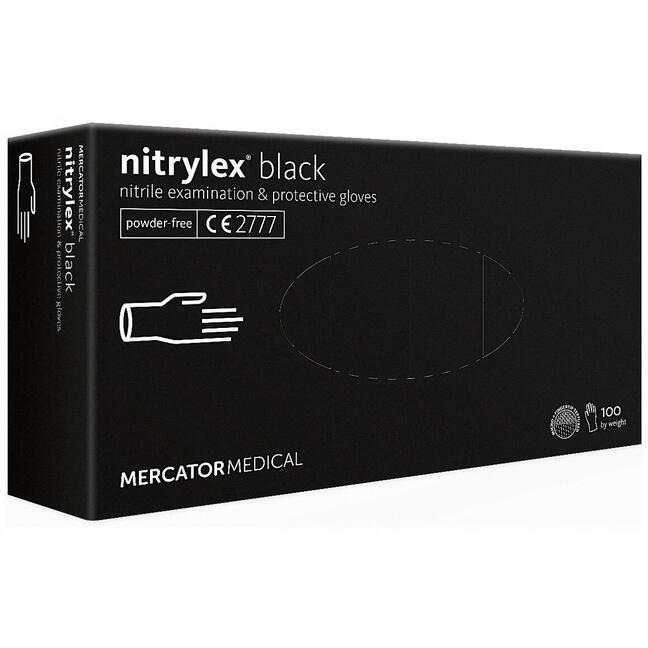 Description
High-quality disposable examination powder-free nitrile gloves in an opaque black color that will provide you with perfect protection against bacteria, fungi and viruses. The black color masks dirt on the surface of the gloves. They are a guarantee of the highest quality, as evidenced by their qualification in category III as a barrier against all viruses, bacteria and fungi. They are textured on the fingertips, which has a positive effect on tactile sensitivity even in a humid environment. They are powder-free, but the inside of the gloves is coated with a polymer layer that does not irritate the skin and allows easy putting on, even on wet hands. Unwanted self-rolling of the gloves is ensured by a regularly rolled edge (cuff).
They are used not only in medicine, but also in the cosmetic industry, in the home, in mechanical work, in gastronomy - approved for contact with food, in industry, and they are also very popular in tattoo studios. They do not cause allergies and are highly resistant to tearing.
The gloves are black. They are bilateral (without distinguishing between right and left hands).
1 package contains 100 gloves.
Characteristics of the NITRILE material:
Nitrile or acrylonitrile butadiene rubber (NBR) is a material made from organic chemical compounds. The production process of this material has been modified in such a way that it can compete with natural rubber. Nitrile gloves are an ideal alternative to gloves made of natural latex material, which is why they are often called synthetic latex gloves.
Advantages of nitrile gloves:
high elasticity, softness and tear resistance
they do not contain latex proteins and thus do not cause allergic reactions
great tactile sensitivity in the hands with a feeling of "second skin"
comfortable to use in any conditions
Not sure if the gloves will fit you?
In this case, do not hesitate to fill out the contact form with your address and we will send you samples for FREE!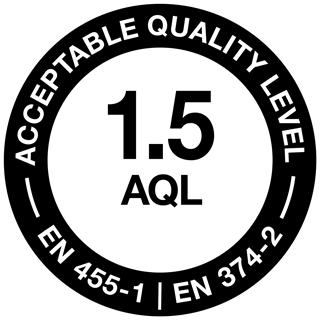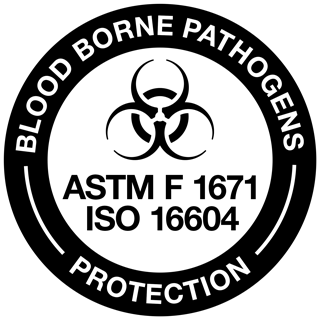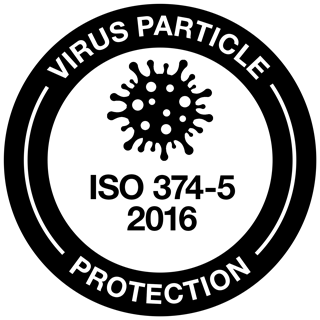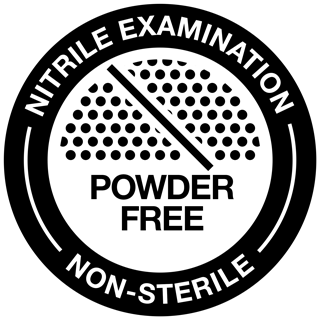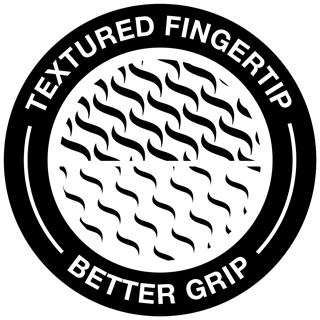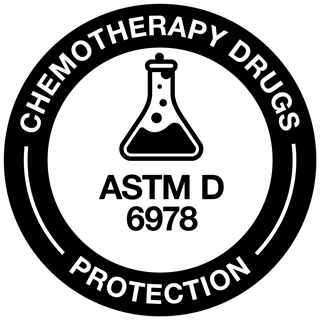 Parameters
Reviews
0 z 5
This product has no ratings.
Be the first to rate it!