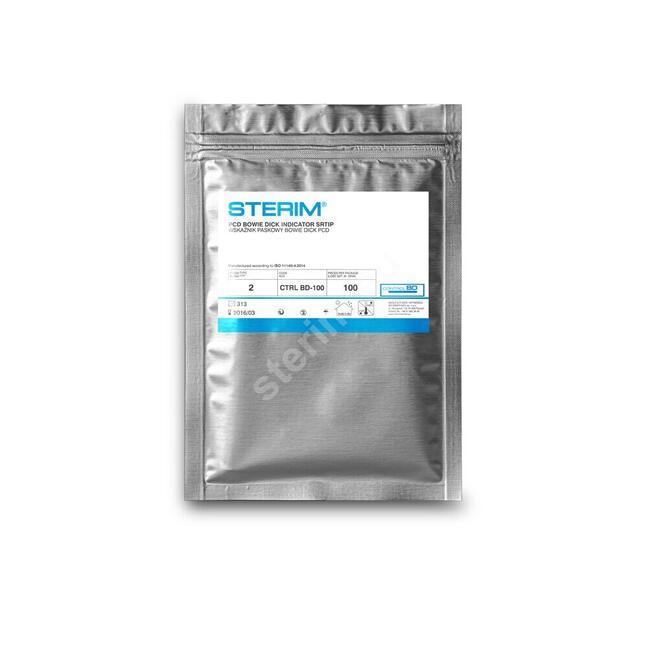 Bowie & Dick STERIM® control tests for checking steam sterilization - 100 pcs
Estimated delivery time:
Friday, February 17
Description
Bowie&Dick Control chemical strip tests verify the quality of the steam generated in the autoclave chamber and its ability to penetrate the sterilized material. After running the Bowie-Dick cycle in the unit, pull the test from the PCD Control and assess whether the color has moved to the end of the indicator strip.
The Sterim® Bowie&Dick tests in the set with the PCD device represent a convenient and easy-to-use method for continuous control of the performance of the sterilizer and, above all, allow to reliably assess the effectiveness of pressurized steam, which reaches even hard-to-reach areas of the cargo (and the ability to penetrate the fabrics of medical linen).
Advantages of Bowie&Dick Control chemical tests:
- compatibility with the common Bowie&Dick standard,
- ease of use and reading of the test result,
- representativeness of the simulation of reproducible critical conditions - thanks to the PCD Control device.
Technical specifications:
- sterilization method: steam,
- compliance with the standard: ISO 11140-1 type 2,
- verified process parameters: steam quality, penetration,
- quantity per package: 100 pieces.
Reviews
0 z 5
This product has no ratings.
Be the first to rate it!