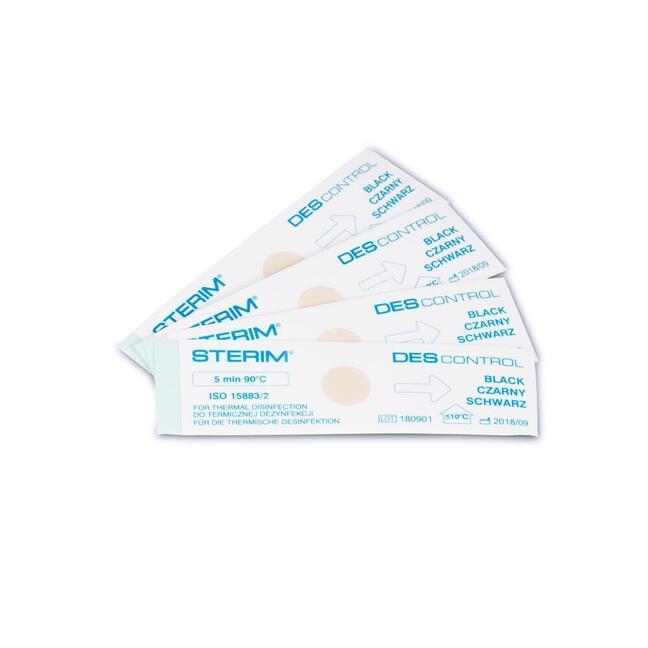 STERIM® DES Control Disinfection control test 5 minutes
Estimated delivery time:
Friday, February 17
Description
STERIM® DES Control indicator strips are universal and compatible with various types of automatic cleaning and disinfection equipment. However, when operating the device, care must be taken to select a suitable test for the thermal disinfection program used.
The chemical on the test strip is shaped like a circle. The indicator should be placed on the instrument stack at the critical point. The correctness of the parameters of the disinfection process (ie maintaining a temperature of 90 °C for 5 minutes) is signaled by the fact that the tested substance turns black.
After inspection, the strips must be archived. The adhesive layer on the test strip facilitates its placement in the documentation.
Advantages of STERIM® Des Control disinfection tests:
- ease of testing and convenience in documenting the results,
- reliability of control.
Technical specifications:
- compliance with the standard: PN EN ISO 15883/2, the test meets the parameters of type 6 tests for emulsion indicators described in PN EN ISO 11140-1
- storage: temperature ≤ 10 °C
Reviews
0 z 5
This product has no ratings.
Be the first to rate it!