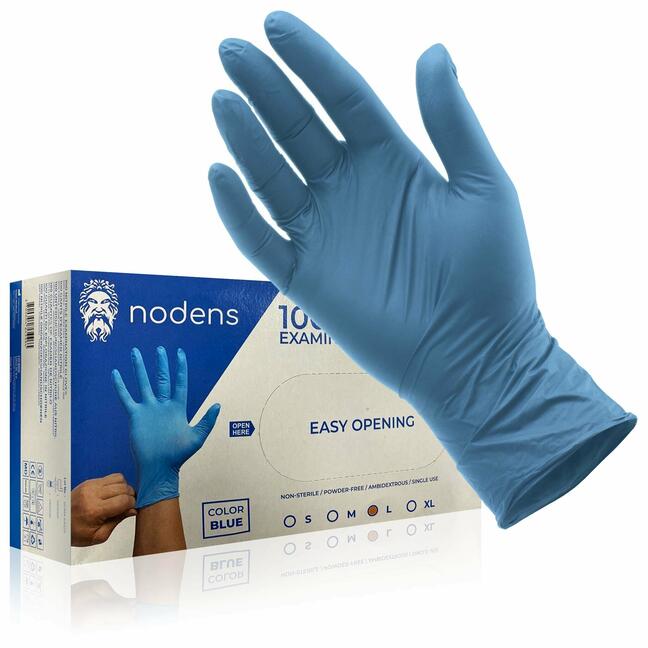 Nodens XL powder-free nitrile gloves - 100pcs
Not available
Description
Premium protection, maximum comfort. Special NODENS® nitrile formulation for the best reliable protection of your hands.
Comfortable, super soft, flexible, non-powdered nitrile gloves. They are designed to protect against viruses, bacteria and fluids. For maximum safety, we recommend single use. Nitrile does not contain latex proteins causing allergic reactions and reduces hand fatigue.
Material characteristics
Nitrile or acrylonitrile butadiene rubber (NBR) is a material made from organic chemical compounds. The production process of this material has been modified in such a way that it can compete with natural rubber. Nitrile gloves are an ideal alternative to gloves made of natural material, often called synthetic latex gloves.
do not contain latex proteins,
have a minimum content of vulcanization accelerators (substances that accelerate the hardening of the material due to temperature)
Minimized content of chemical accelerators significantly reduces the risk of allergies IV. type.
Recommended use
Work at home and in the garden.
Housework.
Production of fruits and vegetables.
Meat, vegetable and fruit processing.
Medical industry.
Engineering industry.
Automobile industry.
Restaurants, catering.
Measure the most suitable size gloves
The size of the glove should be perfectly adapted to the palm. This directly affects safety and comfort.
To determine its size, it is necessary to measure the width of the palm just above the thumb (the widest place on the palm).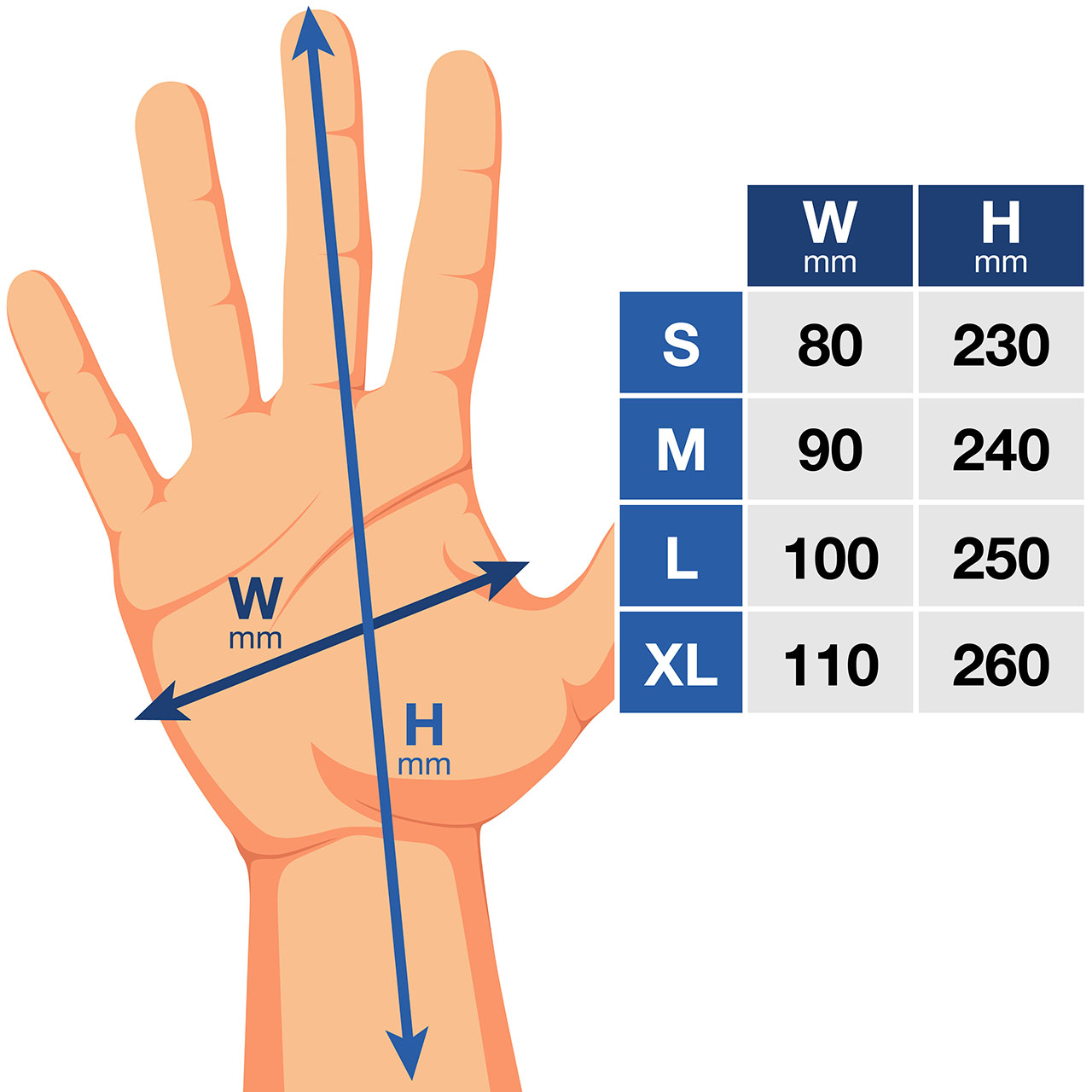 Didn't find out all the information you needed about gloves?
Visit the "Nitrile Gloves - Frequently Asked Questions" page for more detailed information on nitrile gloves.
Are you interested in a wholesale quote?
If you want more than 1000 boxes feel free to contact us on email: info@lucullus-medical.com or visit our »Nitrile gloves wholesale«
Not sure if the gloves will fit you?
In this case, do not hesitate to fill out the contact form with your address and we will send you samples for FREE!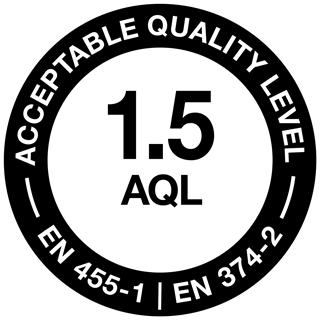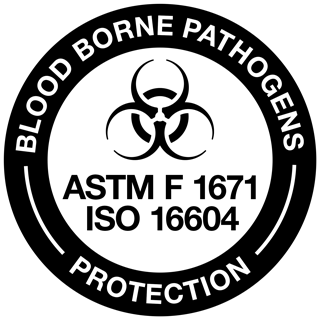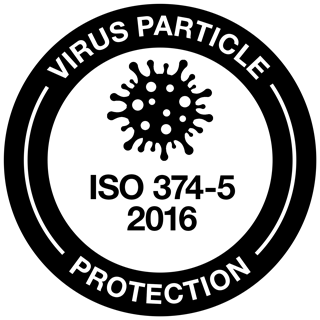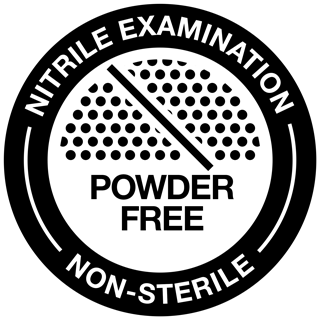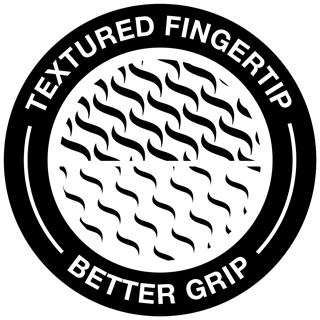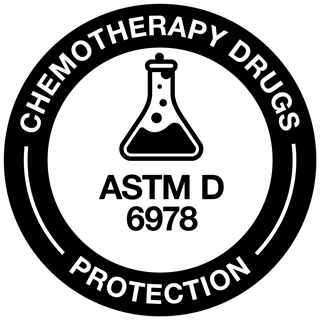 Parameters
| | |
| --- | --- |
| Size | XL |
| Material | Nitrile |
| Color | Blue |
| Number of pieces | 100 |
| Product type | Medical and protective |
Dimensions
| | |
| --- | --- |
| Length | 260mm |
| Thickness | 0.08mm |
| Width | 110mm |
Properties
| | |
| --- | --- |
| Shape | Universal |
| Texture | Microstructure with additional texture at the fingertips |
| Internal surface | powder-free - polymerised |
| Impermeability level (AQL) | 1.5 |
| Cuff | Rolled |
| Suitable for sensitive skin | Yes |
| Anti-static | No |
| Sterility | Non-sterile |
| Weight | 4.7g |
Standards and certificates
EN 420
EN 1041
EN 16523-1
EN ISO 374-1
EN ISO 374-5
EN ISO 374-4
EN ISO 15223-1
EN ISO 374-2
EÚ 2016/425
EÚ 2017/745
EN 455(1-4)
EN ISO 13485:2016
Reviews
0 z 5
This product has no ratings.
Be the first to rate it!